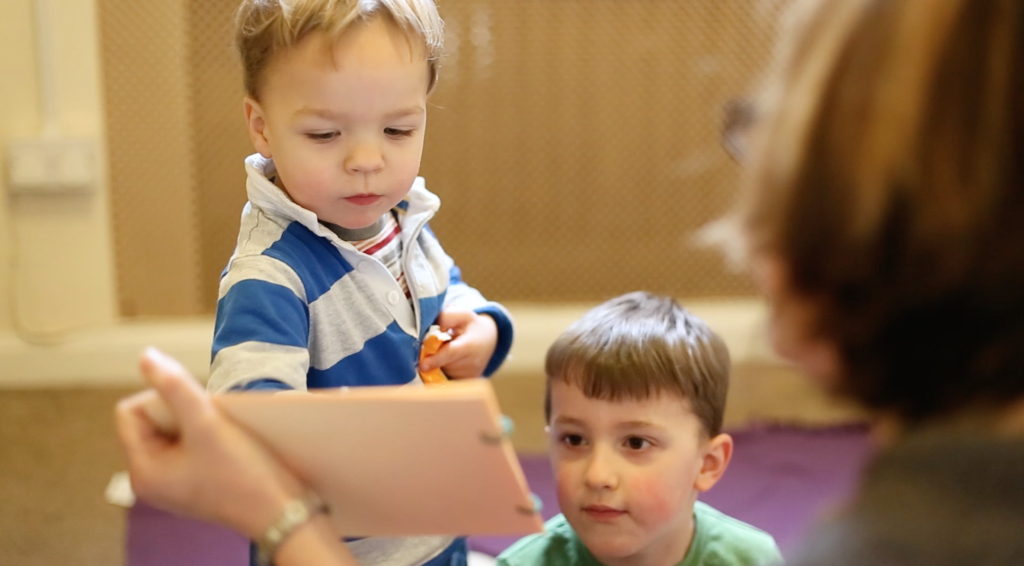 During Coronavirus
As we can't meet in person at the moment we are live streaming something for children on Sundays.  See the Coronavirus page for details on how to join.  Resources mentioned in the broadcast can be downloaded here.  We miss you all but please keep in touch!
Sunday Children's Groups
Normally we run supervised children's groups for ages 0-11 during the 10.30 service.  Children start the service in the main building with the whole church family, and after a 'focus spot' aimed at engaging people of all ages with the main theme of the service and some appropriate songs they then head over to the church hall.
On some special occasions, such as Christmas and Easter, the children remain with the adults for an All-Age Service.  There is also an unsupervised crèche room in church where parents can bring their children or pop in to borrow toys.