Sunday Children's Groups
During our Sunday Services we run 2 groups for the children over in the church hall – the Salt group for 0-4's and the Light Group for 5-10's. Every week we hear a story from the Bible and think about what it tells us about God and what it means for us, as well as making a fun craft and playing together. Once a term, instead of our normal groups, we all come together for Kids' Praise and Prayer. All are welcome to join us.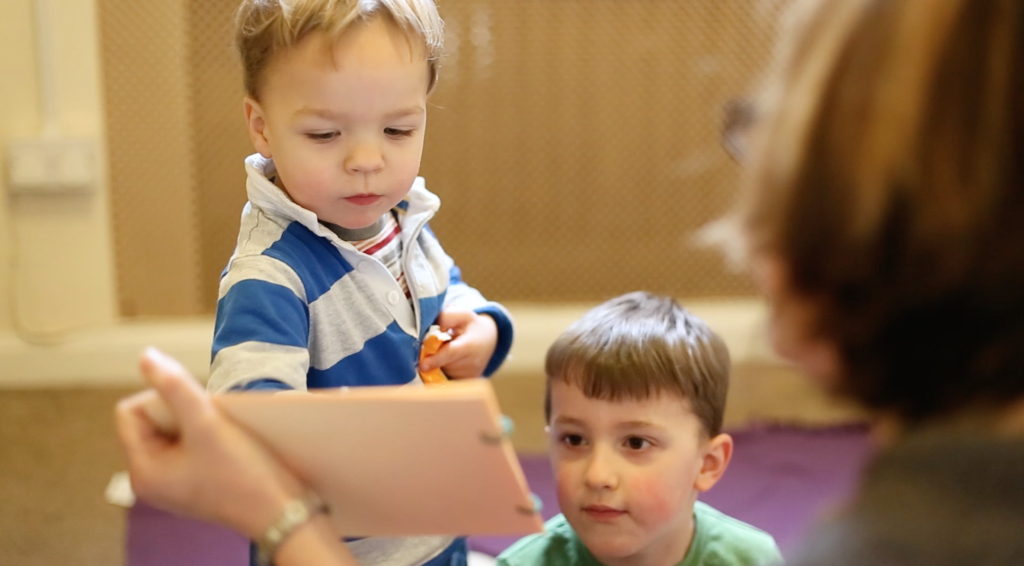 Explorers
Explorers is our Tuesday morning Toddler group for parents, carers and their pre-school age children. We have lots of fun together as we play together, eat snacks, listen to a story from the Bible, make a craft and sing our favourite songs. Explorers runs from 9:30am – 11:00am every Tuesday of school term time. Everyone is welcome to join us.